Product Categories

Hotel RFID
Locks

Hotel In
Room Safe

Hotel
Minibar

Smart
Hotel

Bathroom
Locks

Cabinet
Locks

Hotel lock
accessories

Hotel
Phone

In Room Switches

Hotel
hairdrivers

hotel
kettles

Hotel
Door Plate
ORBITA SMART HOTEL SYSTEM
Delivers a one-stop smart hotel total solution to you,We are committed to providing you with high quality products and services Serving over 20,000 hotels in more than 120 countries around the world.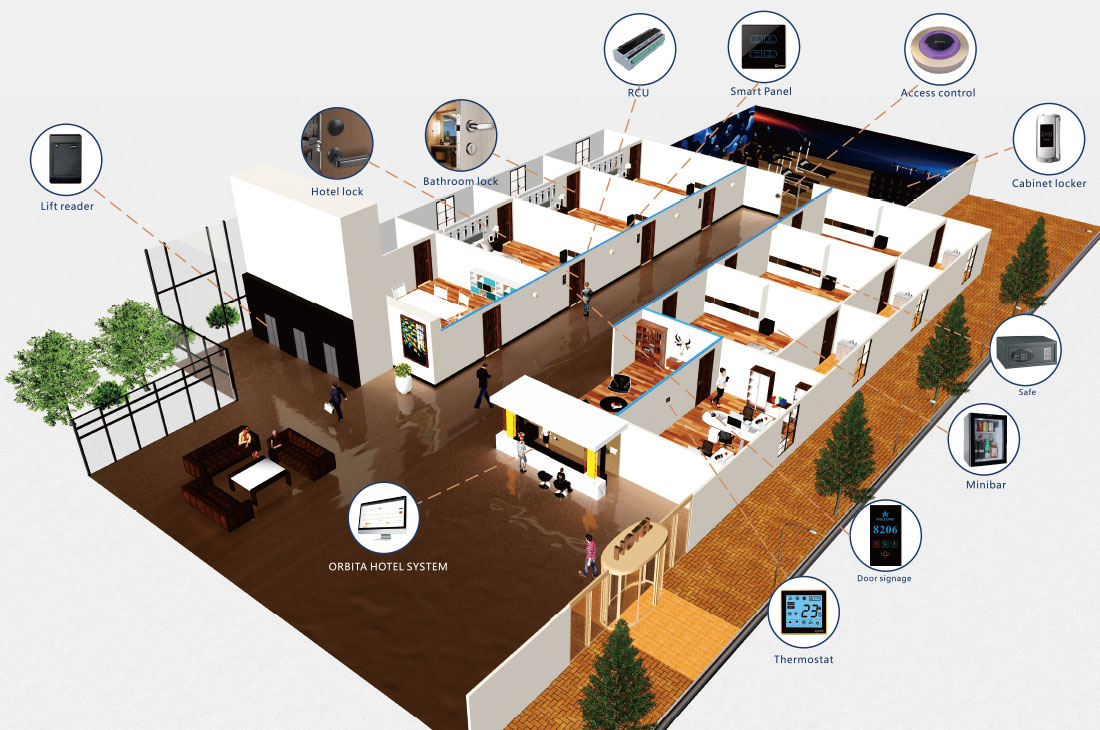 PRODUCTS AND SERVICES
Hotel room control systems, customized door plates and switches,hotel locks, hotel room minibar, safes, etc.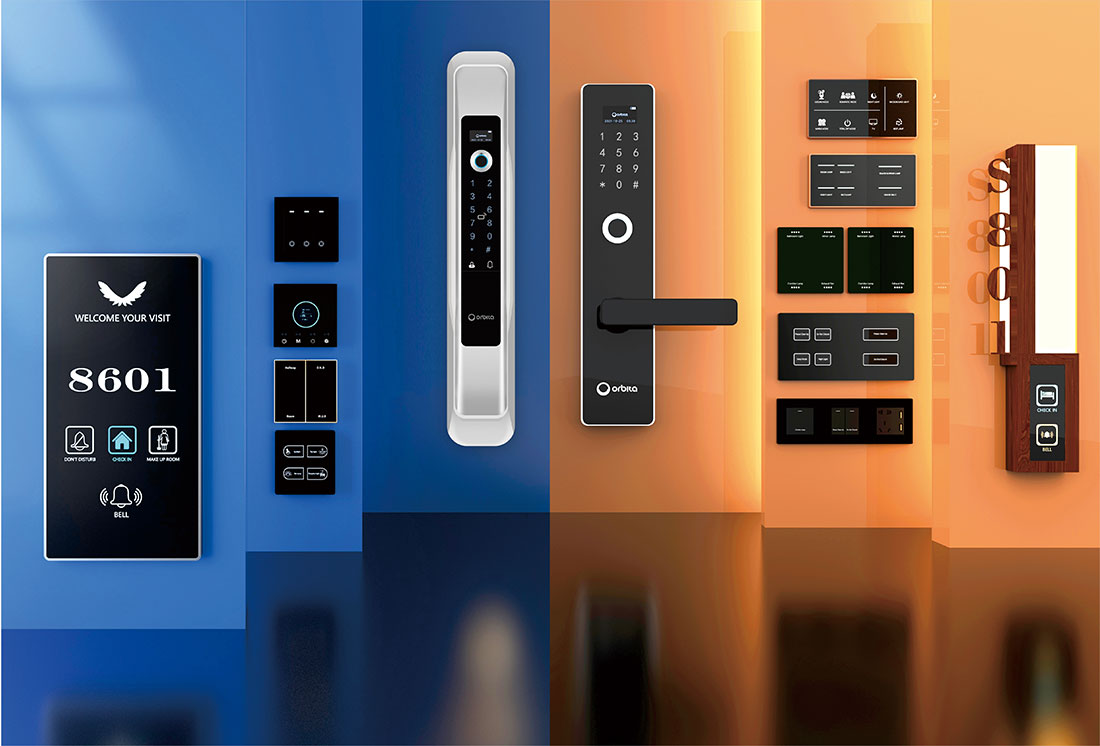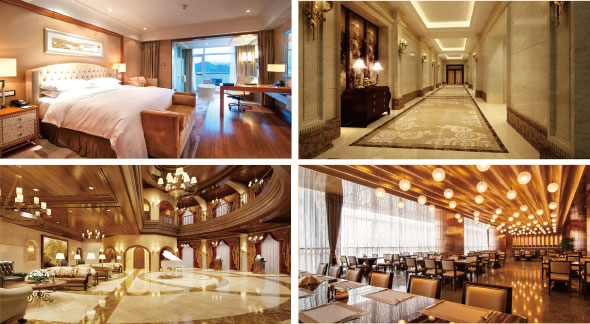 Features of the ORBITA Smart Hotel System
ORBITA smart hotel solutions leverage the power of the IoT, cloud computing, AI and other new-gen information technologies to achieve the smart hotel operations through the automatic sensing and detection of equipment and data transmission and calculation.
ORBITA provides guests with smart products that are energy-saving, safe, convenient and comfortable, so that guests can experience the surprises and warmth brought by smart products and services. Satisfying user experience and word-of-mouth can greatly boost your hotel's occupancy rate and brand awareness.
Hotel room control system
With our pioneering wireless IoT technology, there is no need to drill walls for wiring; installation is quick and maintenance easy. Costs are saved not only in the initial preparation and construction, but also in later renovations of the hotel. Wireless technology also allows a high degree of scalability and can easily accommodate more smart devices in the future to keep the hotel's smart operations up to date.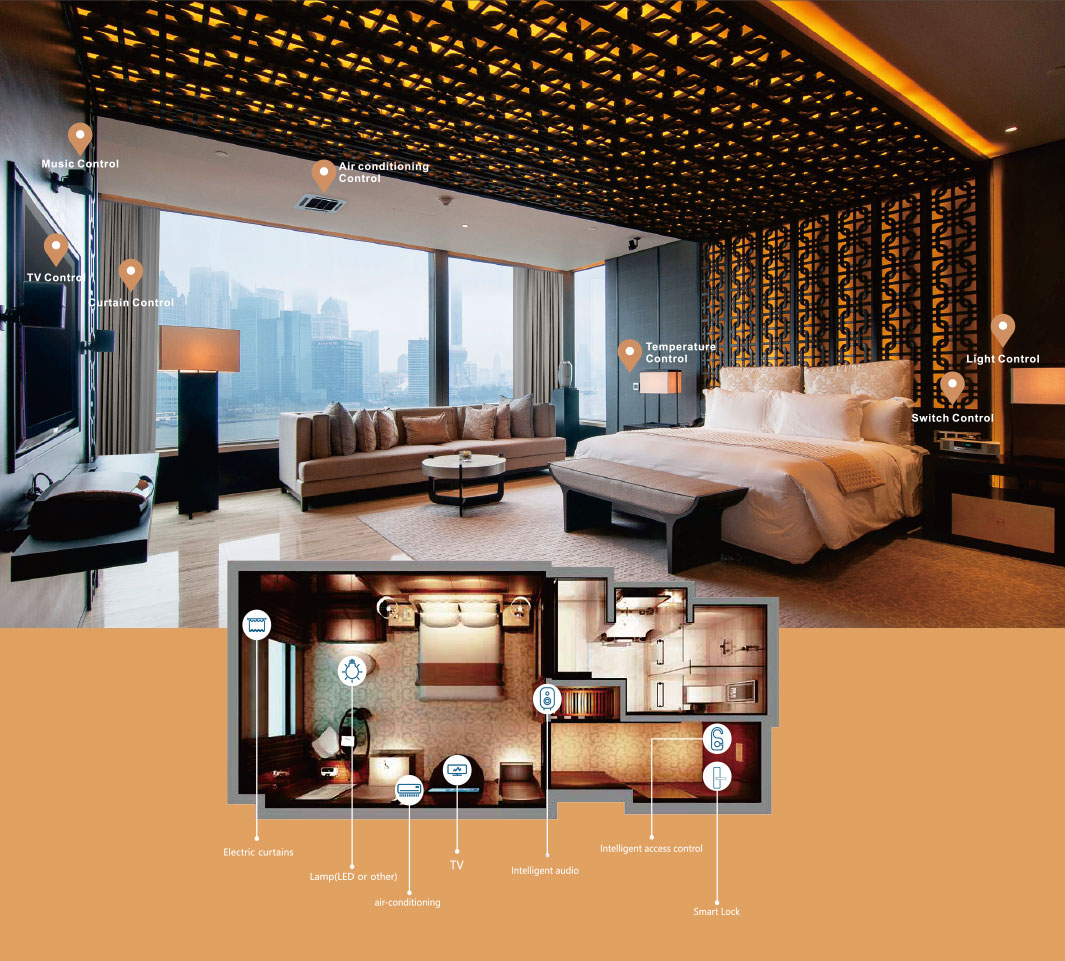 Application system diagram
Network diagram